Hoole Allotments Project
Human Spaces In Open Places
A personal photographic study of Chester Allotments
In March 2007, as part of the 'Cheshire Year of Gardens 2008', I was commissioned by the Art Unit at Chester City Council to produce a photographic interpretation of allotments in Chester. I chose to concentrate on a single set of allotments based in Hoole. Over the following 12 months I visited the allotments on regular occasions, documenting and interpreting the changing landscape throughout the year.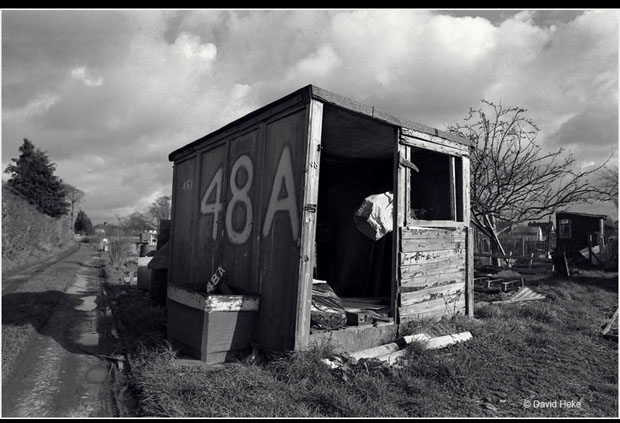 The final body of work, made up of black and white and colour prints, was rationalised into an exhibition and toured around several venues within the Chester area.
I would like to thank Adrian Sumner, the Arts Development Officer for Chester City Council, for suggesting and making this project possible; everyone at the Hoole allotments for allowing me access and Chester City Council for their support.
The exhibition was part of Cheshire Artists Network `Art in Gardens 2008.`